Lightweight implementation of data management for scientific research projects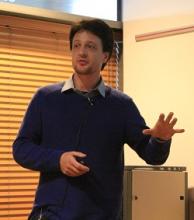 Dr. François Moreews (INRA) was invited by the Feed-a-Gene project during the 2nd Feed-a-Gene Annual meeting. The following text summarizes M. Moreews' presentation.
Data management is useful during the project life cycle
Data management and sharing within the project
Better efficiency during the project (provenance, quality management)
A data-oriented public project view for the outside world
Long term data preservation
Enable Open Data (on demand) with secured data access
Metadata are necessary for structuring project data
Descriptive metadata: for discovery and identification
Structural metadata: indicates how compound objects are put together
Administrative metadata: to help manage a resource
The ISA model: Investigation, Study, Assay
The open source ISA framework and tools help to manage life science, environmental and biomedical experiments. Built around the 'Investigation' (the project context), 'Study' (a unit of research) and 'Assay' (analytical measurement) data model and serializations, ISA helps to provide rich description of the metadata so that the resulting data and discoveries are reproducible and reusable.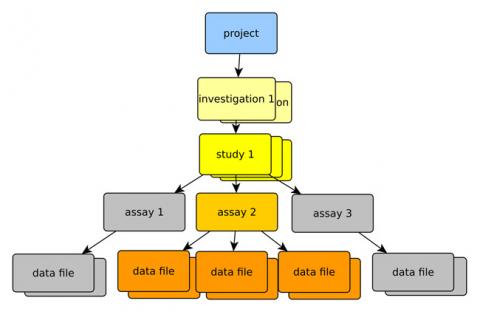 Lightweight data management: the SEEK platform
SEEK is a web-based platform for sharing heterogeneous scientific datasets, models or simulations, processes and research outcomes. It preserves associations between them, along with information about people and organisations. Within SEEK, ISA has been extended and is configurable. SEEK incorporates semantic technology allowing sophisticated queries. Click here for more information about SEEK.
SEEK meets part of the FAIR objectives (Findable, Accessible, Interoperable, Reusable).
Data managed with SEEK are findable and accessible.
Interoperability can be achieved provided standard data formats are used.
Data are reusable but the lack of provenance metadata may limit reusability.
Screenshot of a page describing an experimental assay on the SEEK platform