Feed-a-Gene final meeting: only 10 days left to register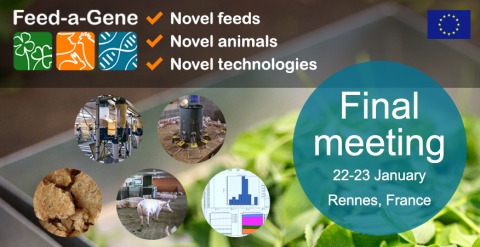 The Feed-a-Gene final meeting will be held at Hôtel de Rennes Métropole on 22 and 23 January 2020.
Join us to shape the future of production systems for pigs, poultry and rabbits
Download the full programme below and register here : http://bit.ly/35YHcru
DEADLINE is 16th January!
Do not miss this event.