22-23 January 2020: SAVE THE DATE! You are invited to the Feed-a-Gene final meeting
After 5 years of intensive research activities, Jaap van Milgen, Feed-a-Gene project coordinator, and his 23 research partners will be glad to share Feed-a-Gene results and discuss innovation opportunities with all stakeholders on 22-23 January 2020.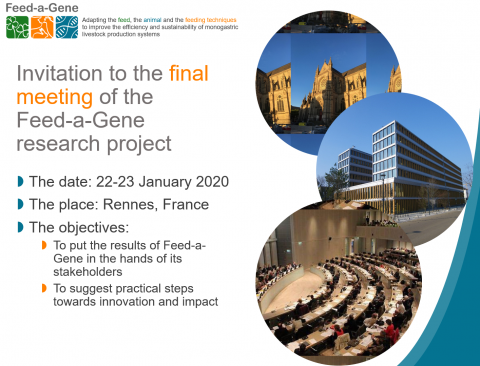 This meeting will be held in Rennes (France) at the "Hotel de Rennes Métropole", 2 stops from the Central Railway Station by metro.
Do not miss this unique opportunity to understand and capture ideas that will make monogastric animal productions more effficient and sustainable in the now short-term!
Register at:
https://forms.gle/oCENsU9UescaQLkM7
or flash the QR code below: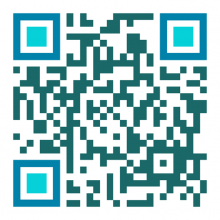 If none of these options is possible for you send an e-mail to Valérie Heuzé: valerie.heuze@zootechnie.fr